XXL Wide Span Shelving
Long awkward shaped goods can be stored horizontally due to 1700mm length of boltless shelves. Single entry boltless shelving with pre-assembled clinched frame. Quick mounting without tools. Shelf height adjustable in 25mm increments.
Dimensional Variants:
Standard frame heights: 2000mm, 2500mm
Standard frame heights: 2000mm, 2500mm
Available frame depths: 400mm, 500mm, 600mm
Shelf load: 200kg
Bay load: 1200kg to 1400kg max
Safety Notice: Shelving with a height to depth ration of more than 5 to 1 should be fixed to floor to prevent tilting. (See Clip & Fix section)
Please contact our technical advisor for individual advice or for a bespoke design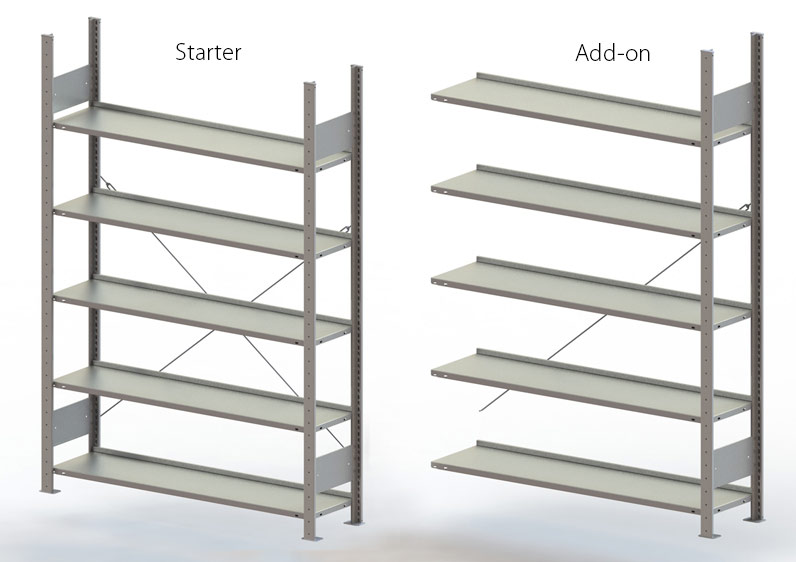 BRAND NEW Silver Galvanised 1.7m Long Span Shelving Racking Bolt-less Easy To Assemble
Package A
1 STARTER BAY = £160.00 ex Vat (We are VAT registered)
For £160.00 you would receive:-
2 Uprights x 2m Height x 0.5m Depth
4 Shelves x 1.7m Length x 0.5m Depth
(All shelf clips, feet and top caps included in price)
Notice: Each Metal Galvanised 1.7m length Shelf Will Hold Max 200kgs Weight so this starter bay will hold 800kgs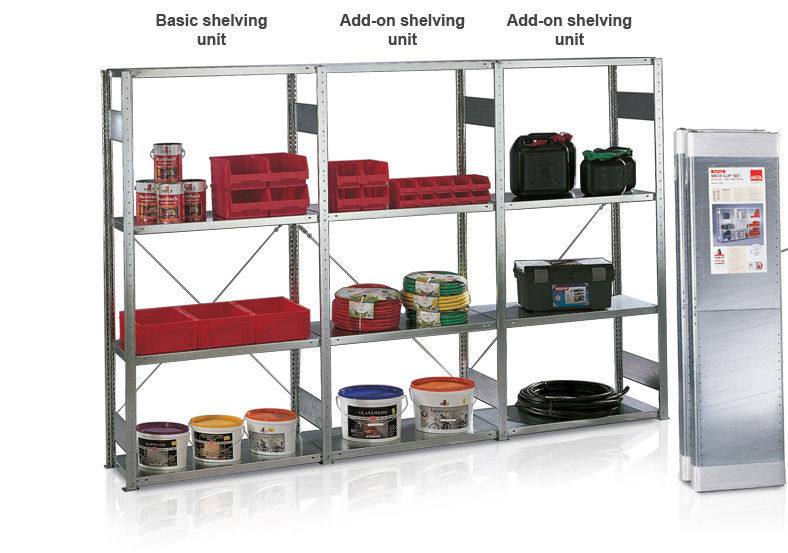 Installations
We cater for all types of storage system installations from just a few bays to fully planned home, garages, offices, retail units and warehouses so please contact us as we will be with you every step of the way.
By planning, choosing the right racking or shelving for your products, making sure that picking times are reduced and organisation helps make you grow quickly and efficiently.