New Racking
Our racking systems is used for strong large, bulky and particularly heavy objects. Whether placed horizontally or vertically, goods are stored to optimise space. Can also be combined with other racking and shelving options in your retail or warehouse unit according to your requirements.
Working with reputable manufacturers our new storage systems have the best engineering, a great price and stability so that you will continue to use us for all racking or shelving needs. Our racking and shelving storage systems can be combined to make customised office, retail and warehousing solutions.
All our products are new and comply with UK and European safety standards. We only provide the best solution to your needs as we like to work with our clients for the long term.
Pallet Racking
The optimal solution, well arranged and adaptable for any size storage of pallets.
Hook connectors which are height adjustable
Closed box sections ensure high stability
Frames are made of cold worked sections bolted together with cross bracing
Dimensional Variants
Standard Frame Heights:
Galvanised version: from 2200mm to 12000mm
Powder coated version: from 2200mm to 6000mm (frame continuous above 6,000mm as extension frame)
Standard rack depth: 800mm, 1100mm, 1200mm, 1500mm
Standard beam length: 1800mm, 2200mm, 2700mm, 3300mm, 3600mm (other dimensions on request)
Individual Shelf Loads: up to 5.5 tonne
Bay Loads: up to 25 tonne
Please contact our technical advisor for individual advice or for a bespoke Pallet Racking design.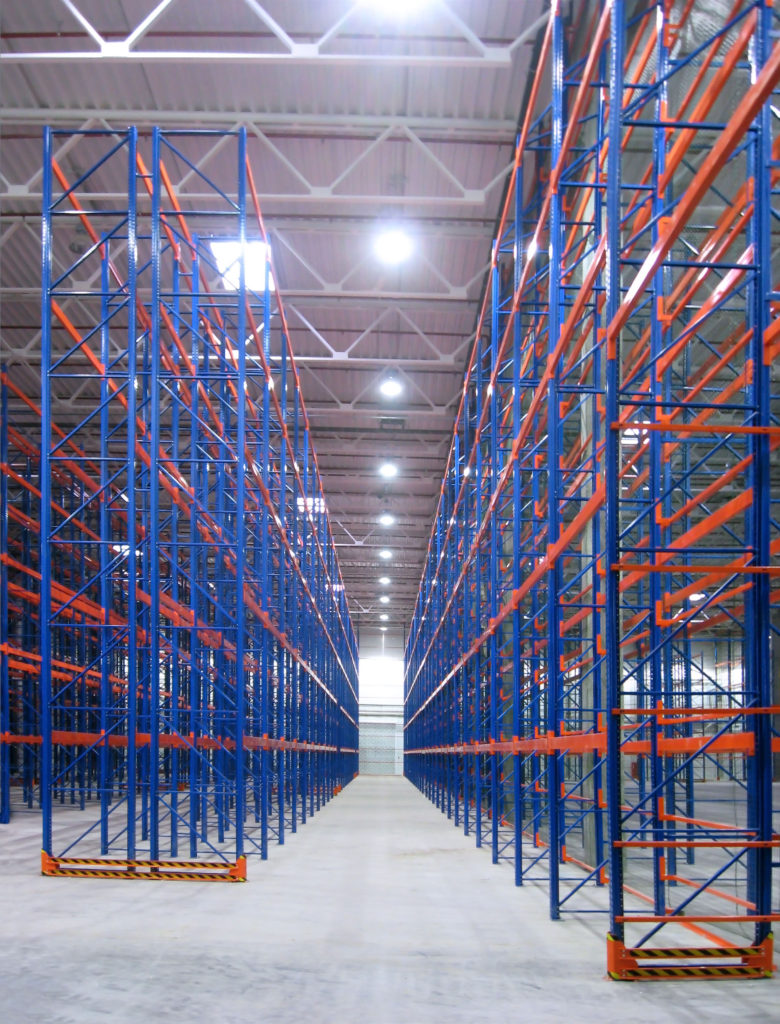 Installations
We cater for all types of storage system installations from just a few bays to fully planned home, garages, offices, retail units and warehouses so please contact us as we will be with you every step of the way.
By planning, choosing the right racking or shelving for your products, making sure that picking times are reduced and organisation helps make you grow quickly and efficiently.