Shelving Storage
Providing various shelving systems for different sectors to make sure that your stock is displayed correctly to create sales and making it easier for replenishment. We will help by visiting your premises and discussing your needs so that our shelving solution addresses the problem.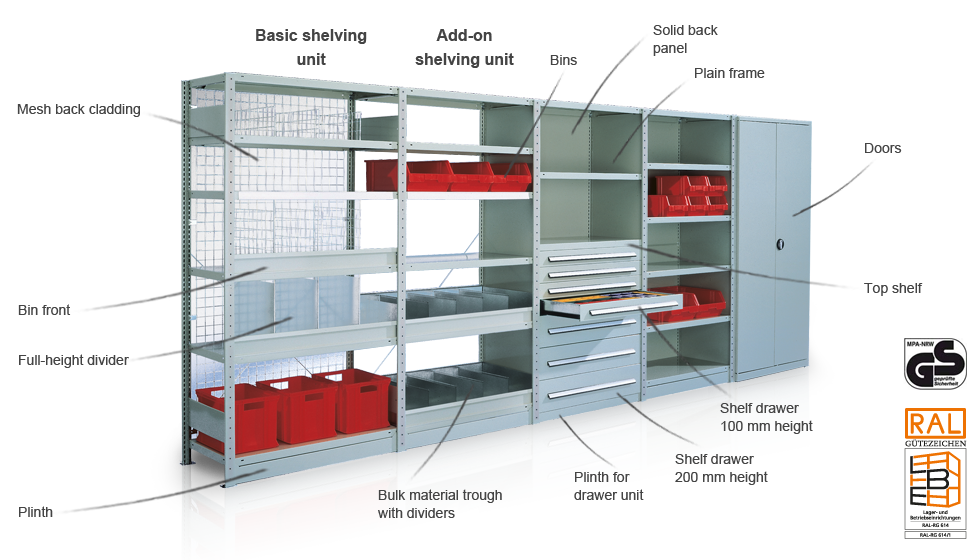 Office Archive Shelving
Boltless shelving which is quick and easy to assemble without tools. Simply piece them together and they're ready. Also available as wall cabinets. The system offers various storage space and layout options and is therefore perfect for use in office, master office or archive.
Dimensional Variants:
Various Height of frame: 1850mm, 2200mm 2500mm
Shelf Widths available: 750mm, 1000mm, 1250mm
Shelf adjustment: in 25mm increments
Depth of frame: 300mm, 600mm
Safety Notice: The single sided shelving must be secured to prevent tilting as the shelf height is more than 5 times the shelf depth. (See Clip & Fix section)
Please contact our technical advisor for individual advice or for a bespoke office archive design.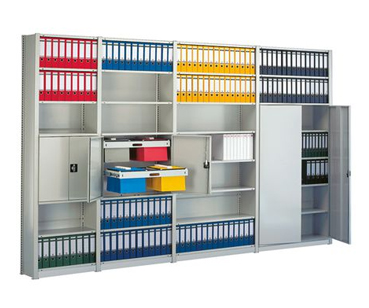 Installations
We cater for all types of storage system installations from just a few bays to fully planned home, garages, offices, retail units and warehouses so please contact us as we will be with you every step of the way.
By planning, choosing the right racking or shelving for your products, making sure that picking times are reduced and organisation helps make you grow quickly and efficiently.