Order Picking Systems
Easily monitor your stock levels to know when replenishment is required. Boltless Shelving system with disassembled frame, provides particularly high stability and load capacity. Ideal for cardboard packed goods, e.g. packets of screws or small parts kept in storage boxes. 6 mesh dividers are included in delivery which allow tracks to be inserted in 50mm increments depending on size of stored goods. Shelf height adjustable in 25mm increments. Small front stop strip allows crates and cartons to be taken out easily.
Dimensional Variants:
Standard frame height: 2000mm, 2200mm
Shelf Width: 1000mm, 1300mm
Frame depth: 500mm, 800mm, 1228mm, 1300mm
Shelf load: 200kg
– Please contact our technical advisor for individual advice or for a bespoke Order Picking system design.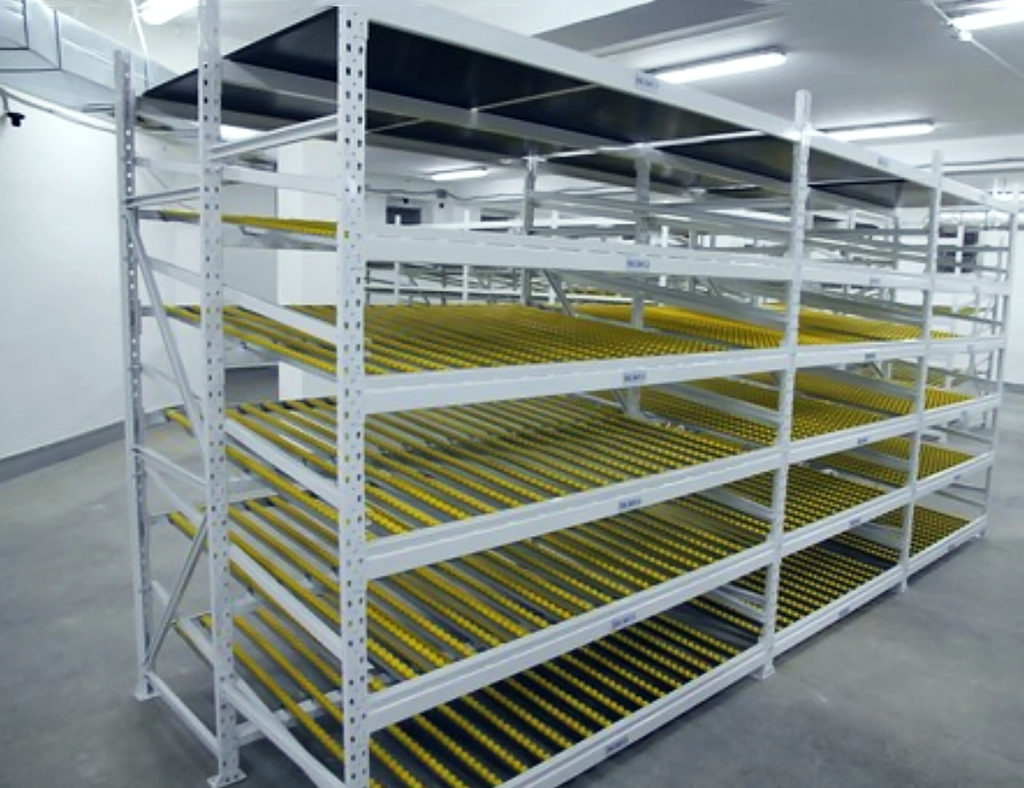 Complete PPE Shelving
Ideal for Personal Protective Equipment and stock, with a galvanised or painted finish to make the bay area easily recognisable. We have a shelving system available where you could attach cupboard doors, a clothes hanging rail, pull out drawers, dividers and a solid or mesh backing.
Please let us know more about your working conditions and needs so that we can devise the best solution for you.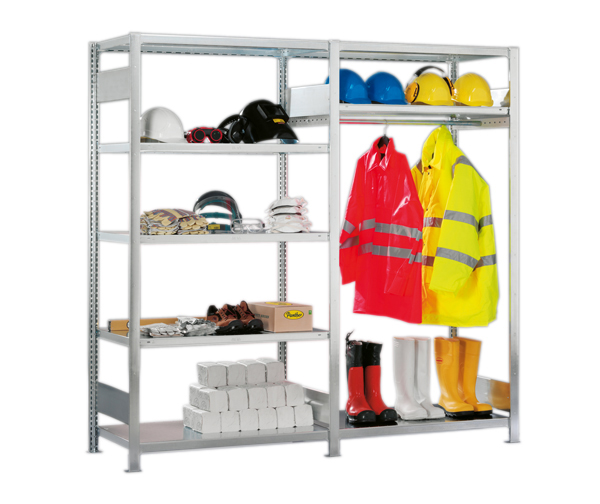 Installations
We cater for all types of storage system installations from just a few bays to fully planned home, garages, offices, retail units and warehouses so please contact us as we will be with you every step of the way.
By planning, choosing the right racking or shelving for your products, making sure that picking times are reduced and organisation helps make you grow quickly and efficiently.